Winter is Coming. Prepare Your Hair.
Winter is quickly approaching, and for many of us here in Australia, that means it's time to prepare for a frigid and windy few months!
Billionhairs Thickening Vegan Shampoo & Conditioner
Your hair type, among other things, will determine how frequently you should wash it. The conventional consensus is that you should wash your hair every two to three days.
If you wash your hair too frequently (or with harsh chemicals), your hair will lose its natural moisture and oils, which can cause dry, damaged hair and occasionally an itchy, flaky scalp. By washing your hair less frequently, you will allow your scalp's natural oils to nourish and moisturise your hair.
Washing every few days is a hard habit to build up to, especially if you have oily hair or, just prefer a daily wash. When looking for a shampoo, you want one that not only cleanses, but nourishes.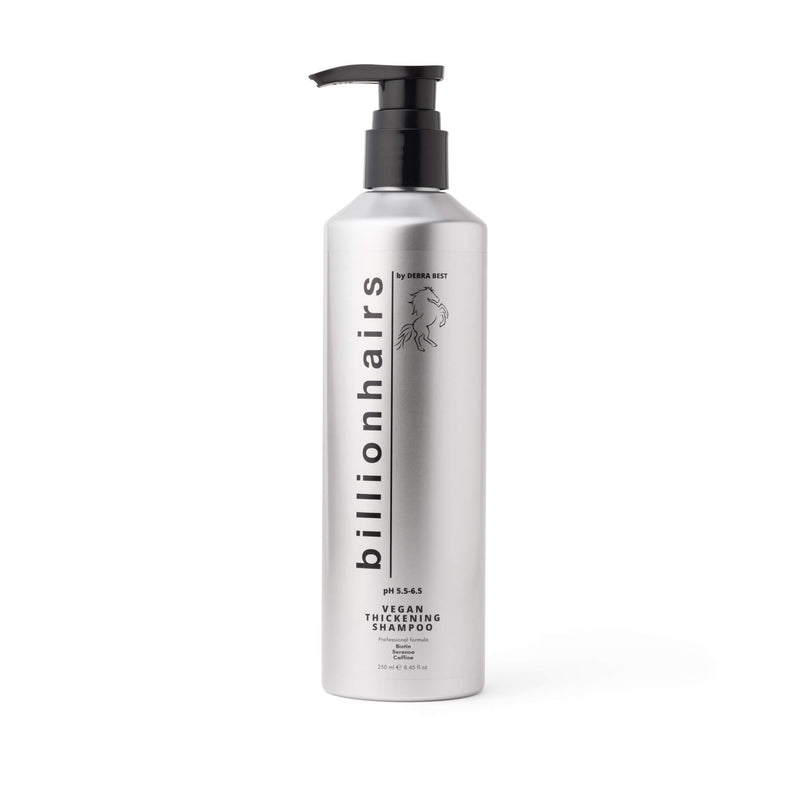 About the Ingredients
Biotin, also known as vitamin B7, stimulates keratin production in hair and can increase the rate of follicle growth.
Caffeine penetrates into the hair roots and stimulates them and triggers stronger hair growth.
Saw Palmetto helps block the activity of 5-alpha reductase, an enzyme that converts testosterone into another sex hormone called dihydrotestosterone (DHT) that is linked to hair loss.
Once you've thoroughly rinsed your hair, carefully wring out any leftover water, then massage the conditioner into the length of your hair, paying special attention to the ends. After massaging it in for three to five minutes, properly rinse.
On each of your wash days, repeat the shampooing and conditioning steps to see a difference in the health, radiance, and hydration of your hair.
Although the two new products stated above are suitable for colour-treated hair, we had to create something specifically for our blondes because improper shampoo and products can have a significant negative influence on their colour.
The wonderful scents of each of our new products are simply one more advantage of having healthy hair. Our hair essentials are filled with tried-and-true organic components that promote long-lasting hair health. Be sure to thoroughly read the ingredients before using any of the Billionhairs product range or looking into natural products for your healthy hair regimen. Look for specialised items that address your hair problems or offer the advantages that are best for you.
A fantastic technique to determine what your hair requires is to switch up your hair products every few months. You could discover some advantages that you weren't previously aware of. Lastly, you don't have to follow the same routine—your hair will appreciate it.